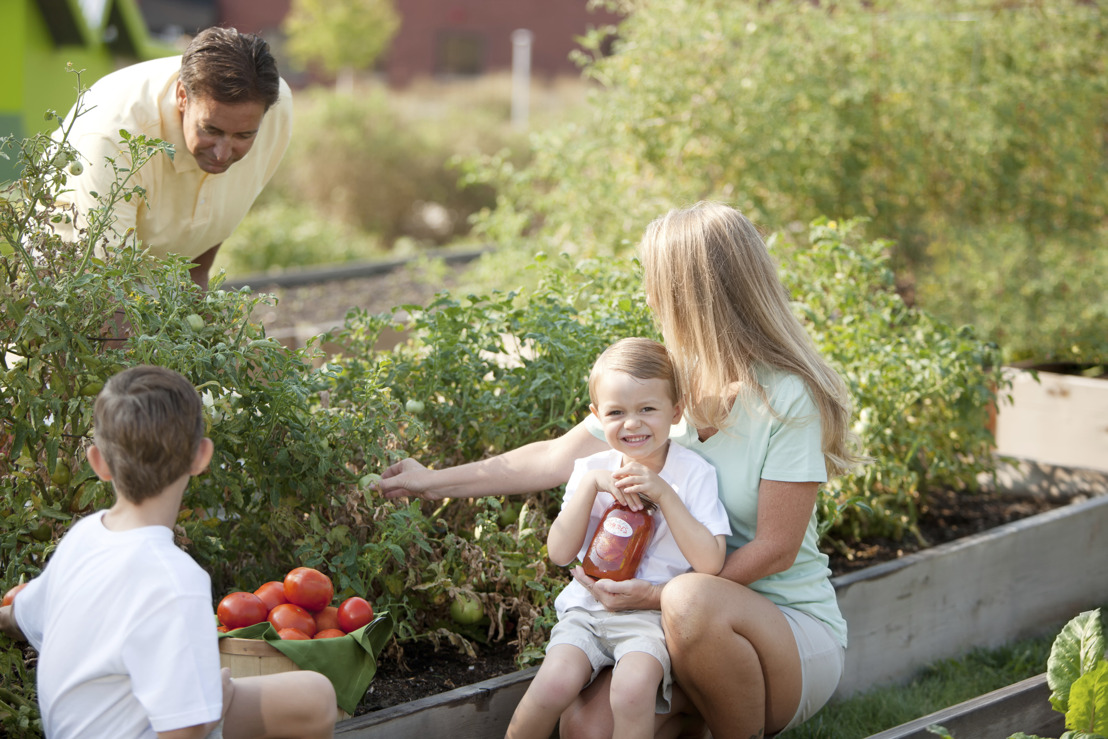 Garden gifts he'll dig: Pike Nurseries offers Father's Day gift guide
Top picks for pop include grill accessories, garden tools, bird houses and more!
Friday, June 10, 2016 — Father's Day is quickly approaching! For those still on the hunt for the perfect gift to celebrate dad, Pike Nurseries has a variety of garden-themed ideas to get him geared up for the summer growing season. Whether he loves taming the yard, mastering new tools, firing up fresh flavors or just being outdoors, dad is sure to dig these finds for the backyard and beyond.
For the Handy Man
For practical dads who like to take the DIY route with home improvement projects, Father's Day is all about new tools to stock the shed. With the right garden accessories, dad can take on any landscape! Arm him with the essentials to get the job done efficiently and effectively. A sharp hand pruner like the Felco Pruner #2 or a long handled lopper for those hard-to-reach branches will be appreciated additions to his collection.
For the Grill Master
Gardening can really work up an appetite, and there's nothing better than satisfying those summer craving with a tasty meal fresh off the grill! From tools and brushes to rib racks, kabob sets and pizza stones, Pike Nurseries offers a variety of grill accessories to get dad fired up for the season of sizzle! For the ultimate gift, choose from a selection of Saber Grills with infrared technology that locks in juice or the Kamado Joe Grill, which functions as a grill, smoker and oven combined! With top-notch tools and a high quality grill, dad will be serving up smokin' recipes like a pro!
For the Nature Lover
If dad loves to take in the sights and sounds of nature, a birdhouse is a great gift choice for bringing the backyard to life! Pike Nurseries has a variety of bird feeders and seed to attract a colorful flurry of activity right to his doorstep. Feathered friends will also appreciate the safe haven from the summer heat.
For the Woodsman
For a truly thoughtful, long-lasting gift, plant a tree together to enjoy for years to come! Choose a foundation tree that will provide tasty fruit, like an apple or pear tree, or a smaller tree with stunning foliage, like a Japanese Maple. The experts at Pike Nurseries can provide professional advice for selecting and growing the best tree for the family yard. Plus, all trees and shrubs at Pike Nurseries are guaranteed for life.
For the Dreamer
Help turn dad's dream landscape into a reality! A Pike Nurseries landscape design expert can do an on-site design consultation to assess existing conditions, including drainage, soil and water considerations and discuss his particular goals and wishes. The designer will draw a plan to scale and show the placement of plants, paths, decks, walls, drainage solutions and outdoor living areas. To book dad a landscape design appointment, contact a local Pike Nurseries store!
For the Green Thumb Guru
If dad loves gardening and being outdoors, take time to play in the dirt with him. There are so many teachable moments in the garden – from learning the value of growing fruits and vegetables to appreciating the beauty of nature. Whether it's tending to flowers, picking edibles or planting seeds, time spent together is a gift he can cherish forever.
For any Dad
Let dad choose his own garden gift with a Pike Nurseries gift card. The card, available online or in-store, comes in any denomination and never expires.
For more Father's Day gift ideas, visit pikenursery.com/pages/fathers-day-gift-guide-2016.
ABOUT PIKE NURSERIES
Ever committed to its customers' gardening success, Pike Nurseries takes pride in taking the guesswork out of gardening. Offering superior knowledge, quality and selection in a friendly, caring environment, Pike Nurseries has been an Atlanta icon for over 50 years. Founded in 1958 by Pete Pike, its ability to adapt to market conditions and community needs has made it a respected Southern institution. As Atlanta's oldest garden chain, Pike Nurseries has 16 retail locations in the Atlanta, GA, Greensboro, GA and Charlotte, NC areas and employs the most certified garden experts. Now led by CEO Mike Kunce, Pike Nurseries looks forward to continued growth as it keeps Georgia and North Carolina beautiful, one landscape at a time.
For more information, please visit Pike Nurseries online at www.pikenursery.com.
Visit Pike Nurseries on Facebook, Twitter, Pinterest and Instagram.
# # #