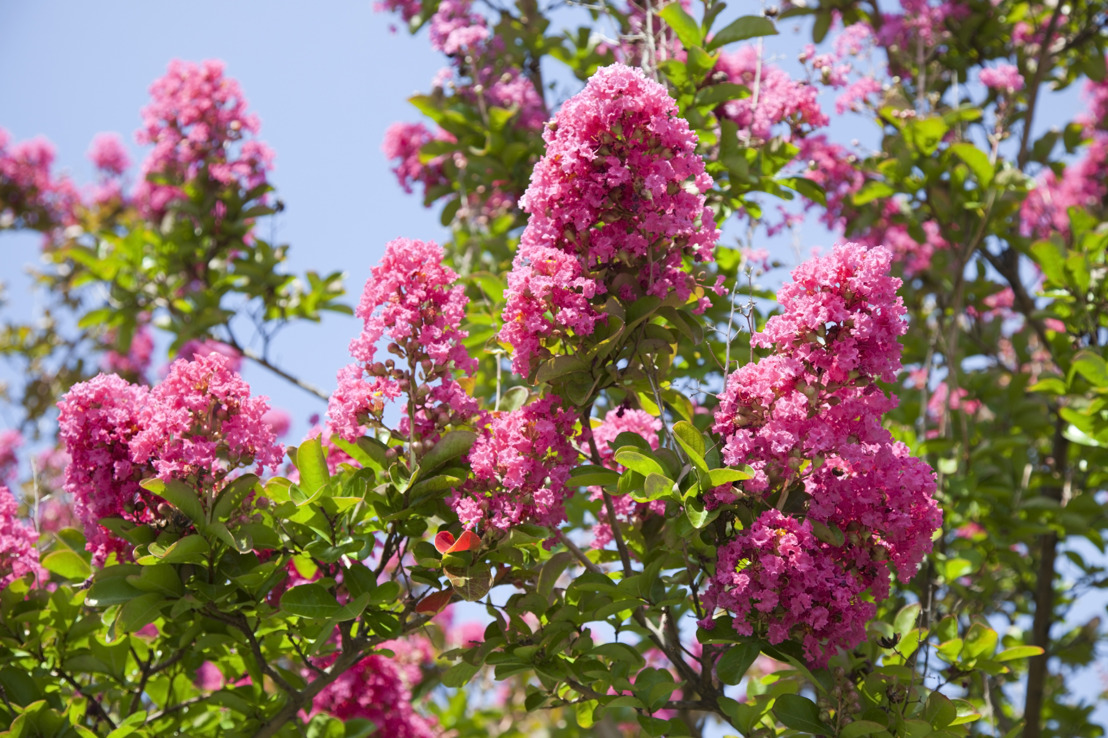 Pike Nurseries to host gardening classes in June
FREE classes are in full bloom at local garden center
Wednesday, June 1, 2016 — With gorgeous greenery flourishing throughout the landscape and vibrant summer flora beginning to blossom, it's clear to see the sunny season has arrived! To help customers make gardening a breeze this summer, the experts at Pike Nurseries are hosting a variety of timely and educational classes all month long. Whether they are learning how to grow eye-catching crape myrtles or how to attract beneficial pollinators, gardeners of all levels will enjoy a full June in bloom.
Planting and Growing Marigold Seeds - Kids Class with Make & Take Project!
Wednesday, June 8 at 9 a.m. at all Pike Nurseries store locations
*This class costs $3 per child (Cost includes potting soil, marigold seeds and 4-inch pot)
School may be officially out for summer, but there are plenty of ways to keep kids learning outside the classroom! Gardening is a great outdoor activity and gives young ones the chance to learn more about the natural environment and an opportunity to play in the dirt! During this fun, family-friendly class, attendees will learn how to plant marigold seeds in a pot. Considered one of the most popular summer flowers, marigolds make a cheerful statement in the garden, showcasing bright yellow, orange and copper colors. After learning how to plant and care for this summertime showstopper, kids will be able to take home their marigold and watch it grow!
Growing Crape Myrtles Class
Saturday, June 11 at 9 a.m. at all Pike Nurseries store locations
*Customers who attend this class will enjoy 15 percent off selected items!
Crape Myrtles are a Southern garden staple. These easy-care trees thrive in heat and humidity, boasting a bold pop of white, pink, lavender, purple or red in the landscape for months and months, which is why they're nicknamed "the 100 day tree." During this class, guests will learn all about the different varieties, proper care maintenance and best pruning practices for Crape Myrtles.
Attracting Hummingbirds and Butterflies - Kids Class!
Wednesday, June 22 at 9 a.m. at all Pike Nurseries store locations
*Customers who attend this class will enjoy 15 percent off selected items!
During this fun and informative class designed especially for kids, Pike Nurseries garden experts will teach families about the benefits of attracting pollinators – like hummingbirds and butterflies – to the garden! Whether guests are avid wildlife watchers or little nature-lovers just getting started, Pike Nurseries has expert advice on how to create a welcoming habitat for these feathered and fluttering friends with food, water, shelter and sunlight.
Attracting Hummingbirds and Butterflies Class
Saturday, June 25 at 9 a.m. at all Pike Nurseries store locations
*Customers who attend this class will enjoy 15 percent off selected items!
The beautiful sights and sounds of hovering hummingbirds and fluttering butterflies can really bring a garden to life! They also serve as powerful pollinators, moving pollen from plant to another to encourage healthy growth of flowers, fruits and vegetables. To help customers create their own "buzz-worthy" backyard, Pike Nurseries experts will discuss key tips and tricks for attracting a colorful flurry of activity to the home landscape in no time!
For more information on the FREE gardening classes and events offered at Pike Nurseries, please visit http://www.pikenursery.com/pages/pike-classes-events.
ABOUT PIKE NURSERIES
Ever committed to its customers' gardening success, Pike Nurseries takes pride in taking the guesswork out of gardening. Offering superior knowledge, quality and selection in a friendly, caring environment, Pike Nurseries has been an Atlanta icon for over 50 years. Founded in 1958 by Pete Pike, its ability to adapt to market conditions and community needs has made it a respected Southern institution. As Atlanta's oldest garden chain, Pike Nurseries has 16 retail locations in the Atlanta, Ga. and Charlotte, N.C. areas. Now led by CEO Mike Kunce, Pike Nurseries looks forward to continued growth as it keeps Atlanta and Charlotte beautiful, one landscape at a time.
For more information, please visit Pike Nurseries online at www.pikenursery.com.
Visit Pike Nurseries on Facebook, Twitter, Pinterest and Instagram.
# # #