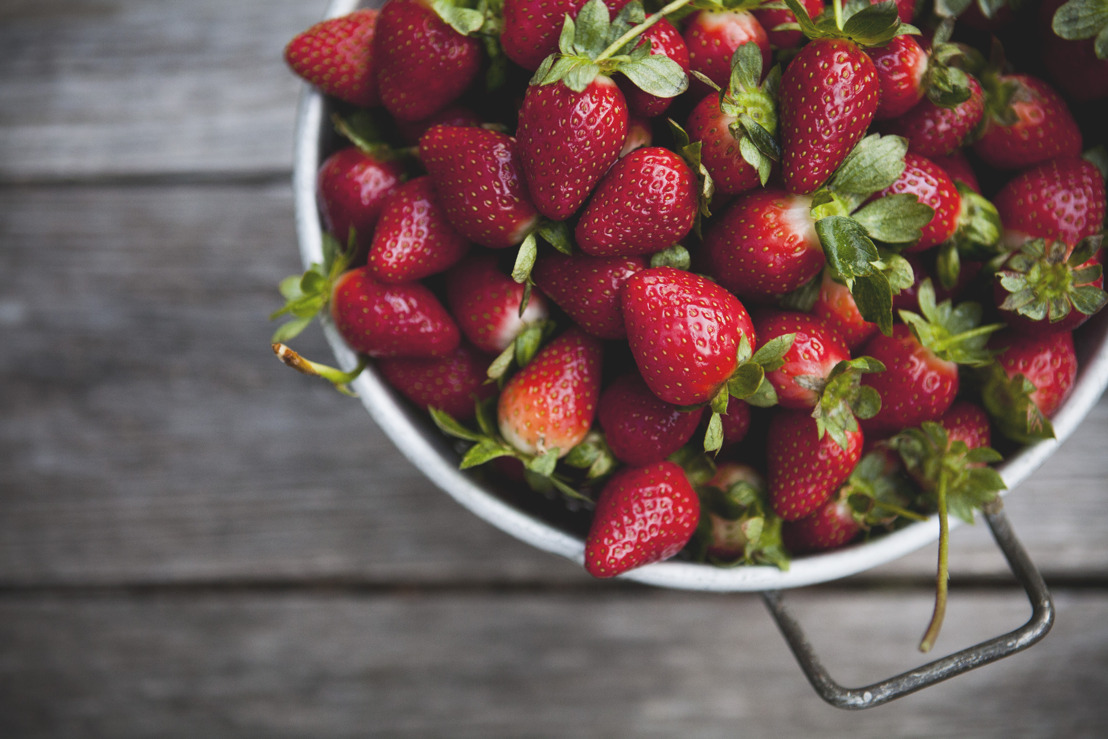 Pike Nurseries to host 'March Gardening Madness' activities all month long
FREE classes and events are in full bloom at local garden centers
Thursday, March 9, 2017 — Spring is right around the corner, and to help gardeners of all levels welcome the season with bountiful berries, tasty tomatoes and lush lawns, the experts at Pike Nurseries are hosting a variety of FREE classes and events throughout the month of March! Dribble into Pike Nurseries for 'March Gardening Madness' to score on the local garden center's packed programming schedule with expert tips and tricks for a successful spring!
Super Strawberry Saturday
Saturday, March 11 at all Pike Nurseries store locations
With spring comes the start of strawberry planting season! Pike Nurseries' annual Super Strawberry Saturday celebrates the famed fruit. With any purchase throughout the day, customers will receive a FREE bare-root strawberry plant (while supplies last), along with planting instructions, to take home and get their strawberry garden started.
In addition, customers can take part in two complimentary classes on how to plant sweet, juicy berries in a pot and in the ground. While strolling through the store for strawberry plants and more, guests can also enjoy berry-flavored tastings.
Growing Strawberries Class
Saturday, March 11 at 8:30 a.m. at all Pike Nurseries store locations
Whether customers plan to use their berries to top their morning cereal, add sweetness to a smoothie or spread in a strawberry jam, Pike Nurseries will share their expert advice on how to property plant and care for strawberries now for a home-grown harvest this summer.

Growing Blueberries Class
Saturday, March 11 at 5 p.m. at all Pike Nurseries store locations
Blueberries not only provide scrumptious, antioxidant-rich treats, but blueberry shrubs also add year-round interest to the landscape. During this class, Pike Nurseries experts will offer tips on how to grow and care for blueberries – just in time to enjoy their dainty white blooms in spring before reaping a bountiful harvest this summer.
Spring Fever Weekend
Thursday, March 16 – Sunday, March 19 at all Pike Nurseries store locations
Spring fever is setting in! Throughout the weekend at each store, the first 50 customers each day will take home a FREE prize with purchase. Additionally, Pike Nurseries will host a complimentary class and free mini consultations with landscape designers.
Decorating with Houseplants
Saturday, March 18 at 8:30 a.m. at all Pike Nurseries store locations
Back by popular demand! Indoor foliage adds color to any home décor and promotes a healthy environment by releasing oxygen in the air and reducing stress. Attendees will learn how to choose houseplants, how to combine them in eye-catching displays and care for them so they last and last.

Ask a Landscaper
Saturday, March 18 from 11 a.m. – 3 p.m. at select Pike Nurseries store locations (Georgia: Marietta, Roswell, Suwanee, Towne Lake and West Cobb; North Carolina: Ballantyne and Matthews)
Customers will have the chance to meet with a Pike Nurseries landscape designer for tips on how to reimagine home landscapes with a custom design and installation.
Grilling in the Garden
Saturday, March 25 at all Pike Nurseries store locations
To celebrate spring, Pike Nurseries will dish out complimentary soda and hot dogs, grilled on the Kamado Joe or Saber grill, from 11 a.m. to 1 p.m. (while supplies last)! The garden center will also offer spring savings throughout the store to help home gardeners kick off the start of the growing season.
Tomato Time Saturday
Saturday, April 1 at all Pike Nurseries store locations
A juicy, vine-ripened tomato can add the perfect burst of flavor to summer recipes. Customers will receive a FREE one-gallon tomato plant with purchase (while supplies last) to get their edible garden started. Additionally, customers can take their pick from two complimentary Growing Tomatoes classes at 8:30 a.m. and 5 p.m., where they'll learn key planting and care tips to harvest homegrown tomatoes that last throughout the season.
For more information on the FREE gardening classes and events offered at Pike Nurseries,
please visit pikenursery.com/events.