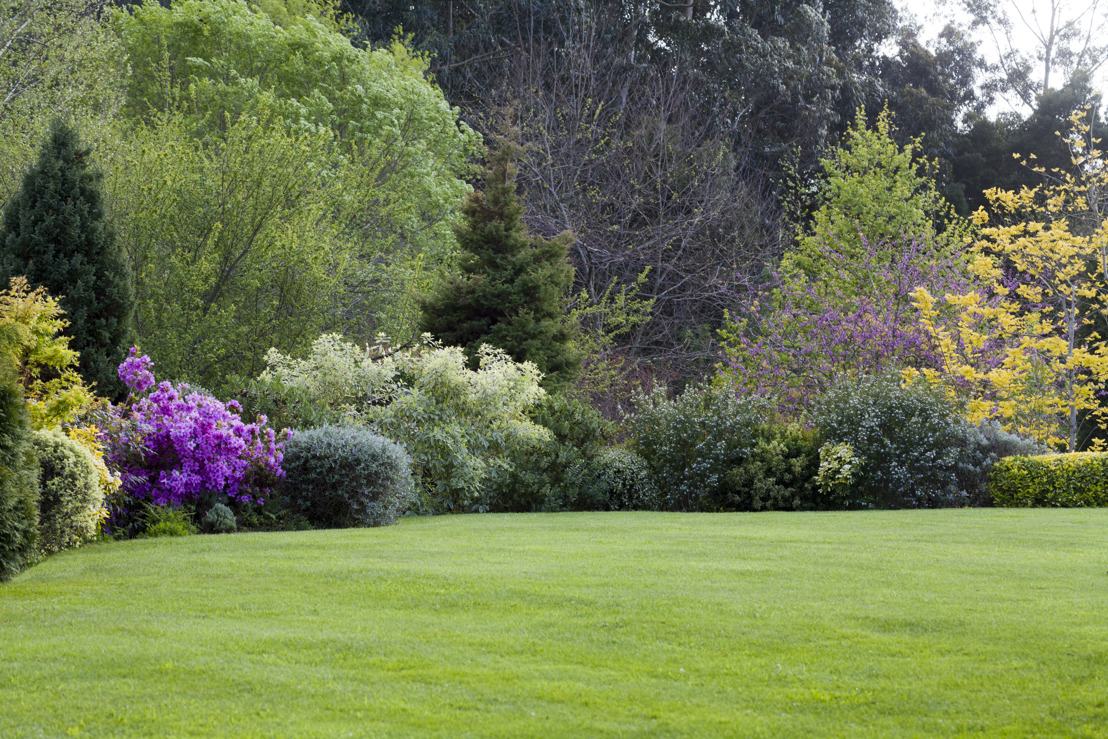 The experts at Pike Nurseries give "March"ing orders for a lush lawn
Local garden center shares seasoned advice to prep turf masters for spring
Friday, March 3, 2017 — March 20 marks the official end of winter, which means spring fever is setting in! To help gardeners launch their landscapes back to life, the experts at Pike Nurseries are offering prep and maintenance tips to keep lawns green and weed-free all season long:
1. Start planting. Now is the time to begin planting or filling in the backbone of the landscape with trees and shrubs. Pike Nurseries is committed to providing the highest quality trees and shrubs and offers a lifetime guarantee on these items.
2. Apply weed control. The unusually warm weather in the Southeast this winter may have caused some weeds to spring up early. In early March, apply a combination pre- and post-emergent herbicide to kill existing weeds and prevent new weeds from germinating. Note: once a pre-emergent is applied to the lawn, it is recommended to not re-seed for at least six weeks.
3. Re-seed or sod fescue lawns. Once all signs of weeds are gone, Pike Nurseries recommends re-seeding fescue grass, typically no later than mid-April. (Warm-season grasses, such as Bermuda or St. Augustine, can be seeded in the early summer.) Follow these six easy steps for re-seeding a fesue lawn:
Measure the yard to determine how much seed will be needed.
Put down at least 1 inch of topsoil or soil conditioner and work it into the native soil.
Add starter fertilizer to the soil.
Use a broadcast spreader to apply the grass seed evenly.
Put down a light layer of wheat straw to keep the seed moist and in place.
Water well.
For those eager for a lush lawn without the wait, use sod for instant green grass. Three tips to remember when laying sod:
Remove clumps of old grass to prevent brown spots from forming on the new sod.
For durability, offset the seams in each row, similar to laying bricks or tile.
Keep the seams tight to prevent edges from drying out.
4. Refresh faded mulch. A green garden should always have a 1-2 inch layer of mulch to help keep the soil temperature consistent, retain soil moisture, prevent weeds and protect against garden erosion in the event of too much rain.
5. Establish a watering schedule. It's easy to over-water! A trick is to water the lawn deeply and less frequently. Over time, the grass will grow deeper roots. Deeper roots mean stronger grass, which may mean having to re-seed less often!
For additional lawn and garden tips, visit Pike Nurseries online or stop by one of Pike Nurseries' 17 store locations across Georgia and North Carolina to speak with a garden expert.